St. Patrick's Day Knitting Patterns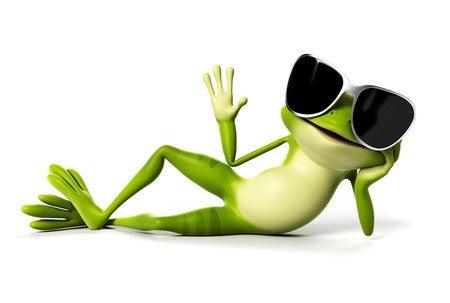 Green. So many shades and varieties. All of them wonderful in their own way. St. Patrick's Day is the perfect time to sport all manner of green. And what better way to really show it off than with some amazing St. Patrick's Day knitting projects! Here's a few of my favorites.
Shamrock Tam
This adorable tam hat sports a four-leaf clover, which is sure to bring luck to the wearer, even if it's not St. Patrick's Day. The pattern calls for a bulky weight yarn, but here's a cool trick! You can double up on a thinner weight yarn to get the gauge you need – just be sure to knit a swatch to check your gauge. I think this tam would look really sharp in the bright green griffon yarn. And since I love mittens, I'd probably make a pair to match. If you'd like to do that too, check out this post all about mittens.
Celtic Cross Shawl
With St. Patrick's Day situated on the calendar in the middle of March, it can be bit chilly still. A shawl is a great way to beat the chill and look great. This Celtic cross shawl, especially when done in green, is perfect for showing Irish pride. Add a little flair to it with a dark green tweed yarn like Hagrid in Kalamata. You don't have to be Irish to show off your knitting skills and wear green – any day of the year.
St. Patrick's Day Handbag
If you're like most women, you carry a handbag to keep all your necessities – sometimes everything but the kitchen sink! When you're out on the town for St. Patrick's Day, it's particularly important to have a bag to keep hold of your valuables. With this Celtic bag featuring a great cable pattern you'll have a useful bag that's perfect for the celebrations of the holiday. I think this semi-solid green is the perfect color for the bag. You may want to line it, though, to keep the yarn from stretching.
Whether you opt for one of these St. Patrick's Day knitting patterns of find another you love, we hope you have a great St. Patrick's Day and enjoy whatever celebrations you have in mind. If you make any, or all, of the projects, please share pictures! We love to see how our yarn looks when worked up into fabulous knitting projects.