Knitting for Warmth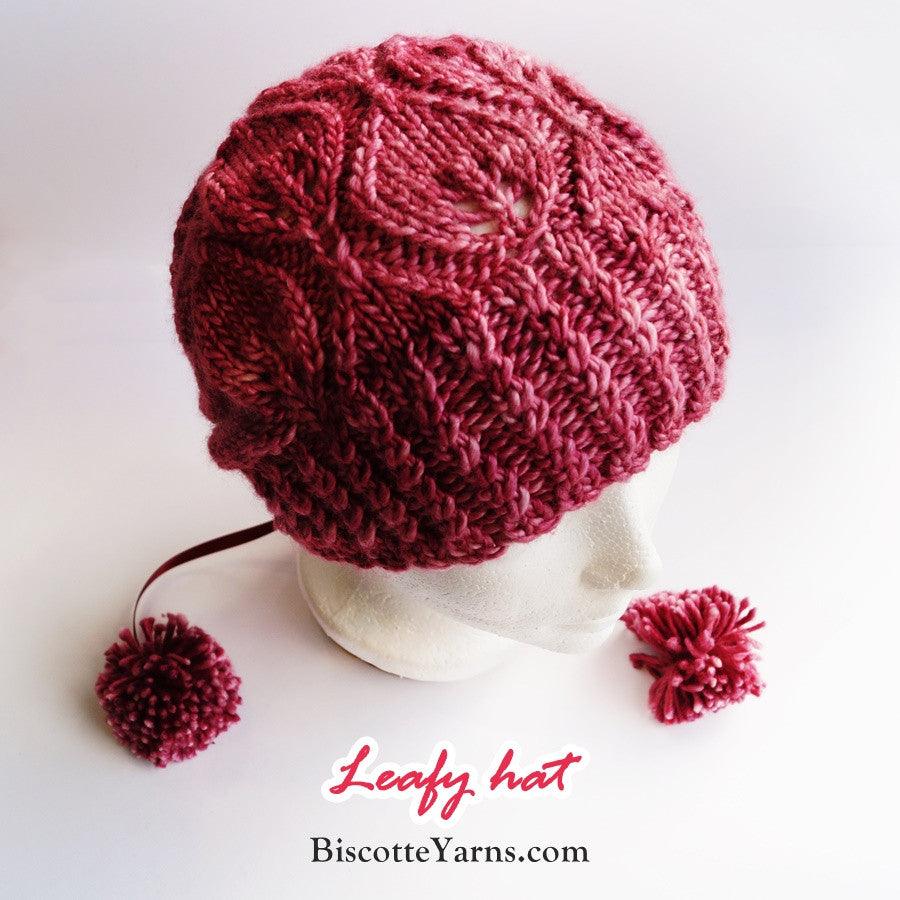 In most regions of the US and Canada, the winter weather has set in bringing cold temperatures and hazardous road conditions. Since you're going to be stuck indoors, why not knit a hat or scarf to keep you warm and stylish when you have to go out? The students and Brigham Young University list hats and scarves as their top two ways to be stylish and warm around campus. We've got several patterns to guide you. Here's a couple of our favorites.
Diamond Shawl
This gorgeous shawl keeps you warm with style and class. Using a self-striping yarn means each diamond is a bit different from the last. This creates a gorgeous flowing effect that ripples across your shoulders and down your back. It's perfect for keeping your neck and shoulders warm without struggle to keep a scarf wrapped. The front and back fit easily under your jacket to keep any snow, ice or wind out and when you take off your coat, you've got a great style you can wear all day.
We liked it with our Hope self-striping yarn, but if pinks aren't your thing, give it a try in any of our self-striping yarns and send us a picture of the finished product!
Leafy Hat
With such stylish options available, there's no reason to stay indoors this winter! Get your knitting on and create yourself warm, fashionable attire. Then get outdoors and enjoy nature!
Sometimes we see a store-bought item that's too cute to resist. That was the case with our Leafy Hat pattern. When my mom bought it for my daughter a few years ago and we saw how much we loved it, we decided to replicate it and make it in a variety of colors. Our version is knit flat and sewed up at the end, making this a great hat pattern for people who don't like knitting in the round. Check out the cool tassels coming off back! The pompoms at the end add such a fun flair. Try it yourself and share!