Intarsia Knitting Tutorial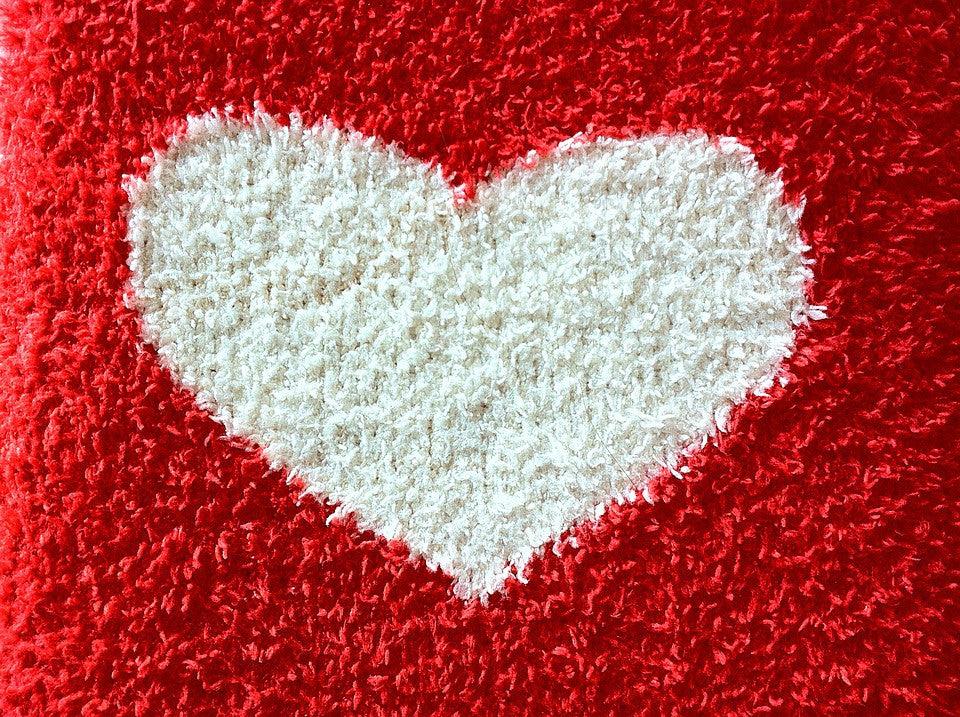 Intarsia knitting is a great way to add some color and shapes to your knitting projects. Whether you're looking to knit a "ugly sweater" for Christmas or a special pattern for a loved one in your life, the intarsia knitting technique provides a great way to do that. It looks complex, but it's easier than you think! Keep a few things in mind and your intarsia knitting project will come out great every time.
Organize Yarn Balls
In fair isle knitting, the yarn colors are stranded across the back of the project. In intarsia knitting you have separate balls of yarn for each color change area. When you're done working one color, it's left hanging loose while you move on to the next color. To keep it all straight, putting the yarn balls on bobbins can help.
 If bobbins aren't your thing, you can also wind them into butterfly wings. To do this, wind the yarn around two fingers and tie the end around the center in a half-hitch. When you need more yarn, simply pull the butterfly to release it knot free.
Twist it Up
Because each color is on a separate ball, it's important to twist them together in the back to avoid holes. This is done in the same manner as you would trap yarn when making stripes or changing colors in fair isle. Trapping the yarn this way means the front will appear like a solid piece – just be sure you always trap the yarn on the back side of the work to prevent those pesky holes.
Weave in Often
At the end of an intarsia work, you're going to have a lot of ends to weave in, so it may be easier to weave them in as you go. Each time you add a color, pause to weave in the ends. It will also make it easier to keep track of all the yarn balls you have coming off the work and decrease the potential for tangles and knots as you knit your pattern.
What it Does
Intarsia knitting allows you to create areas of your work that involve a large patch of color, such as a heart, snowflake, or star in the middle of a sweater. You can also add a border or frame around the shape using the intarsia method. Intarsia looks really cute on socks too. Check out this adorable heart sock pattern.
What Else You Need to Know
If all this seems doable, the only other thing you need to know is how to read a knitting chart. If you've never done this before, it's not too hard. It just takes some understanding. Assuming you're knitting back and forth, each row of the pattern is read the same way. In other words, odd rows are read right to left and even rows are read left to right. By following the key, you'll know what type of stitch is needed. Each box on the pattern equates to a loop on your needles.
Need more help? Check out this video how to: