Christmas Crochet Pattern Roundup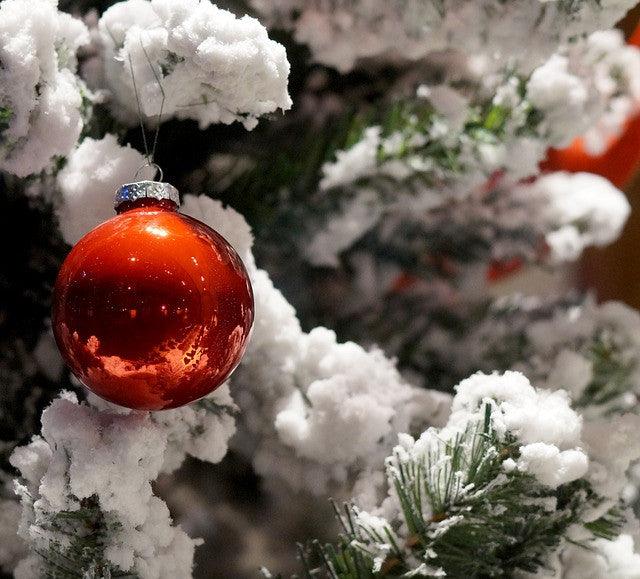 Christmas is a great time of year to crochet gifts and decorations. There are some really great patterns for everything from stockings to hang by the fire to sweaters for family and friends. Here are some of our favorite patterns and yarns with liberal doses of green and red.
Snowflakes
Bring some winter wonderland inside with these fun snowflakes. They're great hanging in a window or as ornaments on your tree. Add some glitter, beads or sequins to really make them sparkle. Or, get out your crochet hook and make these cute snowflakes with our sparkle LUMOS yarn. They'll glint in the light without the added work of adding sparkles and dazzles after the crochet work is done.
Table Top Crochet Christmas Tree
Whether you don't have room for a big tree or live in a dorm or apartment that doesn't permit trees, these table top crochet trees are great replacement. They're cute and easy to make. Our Watermelon paint box has all the right colors to make the tree and ornaments. Even if you have a tree, you can use these to add a little more holiday spirit to your home. Add some pine needles or pine extract oil to the stuffing for even more Christmas spirit. The make a great gift for college students too.
Tree Skirt
No Christmas tree is complete without a skirt beneath it. Make yours classic and unique with this Victorian Tree Skirt pattern. Make it a little more modern with some sparkly yarn or go traditional with our worsted weight GRIFFON collection. When you're done, you'll have such a beautiful tree skirt, you'll tell everyone to put the presents off to one side so the tree skirt won't be hidden by them.
Crochet Christmas Stocking
Does your family carry on the tradition of hanging Christmas stockings by the chimney? This stocking pattern is versatile enough to personalize for each member of the family or leave more generic to welcome guests and visitors into your Christmas tradition.
Christmas Reindeer
Bring a smile to your Christmas dinner by inviting Murray the Reindeer. Guests of all ages will love him and he'll help entertain the littler ones. His sweet face is so irresistible you might need to make several! Check out our selection of self-striping yarns to make his scarf. Try several colors to personalize the Murrays for every child in your family.
Crochet Santa Hat
Who plays Santa in your house on Christmas morning? Whoever has that honor can now pass out the gifts from under the tree in style with this awesome crochet Santa hat. Wear it to the office party during the Secret Santa or Yankee Swap. It's sure to be a hit with your friends at their holiday parties too.
Crochet Your Own Elf on a Bookshelf
Parents everywhere use the popular Elf on a Shelf to help manage their kids' behavior as Christmas approaches. Put your own spin on this growing holiday tradition with the Elf on a Bookshelf crochet pattern. He'll add some Christmas cheer to any room and might just fool your kids into think the real Elf on a Shelf has multiplied and is watching them everywhere!