Challenge your Knitting Skills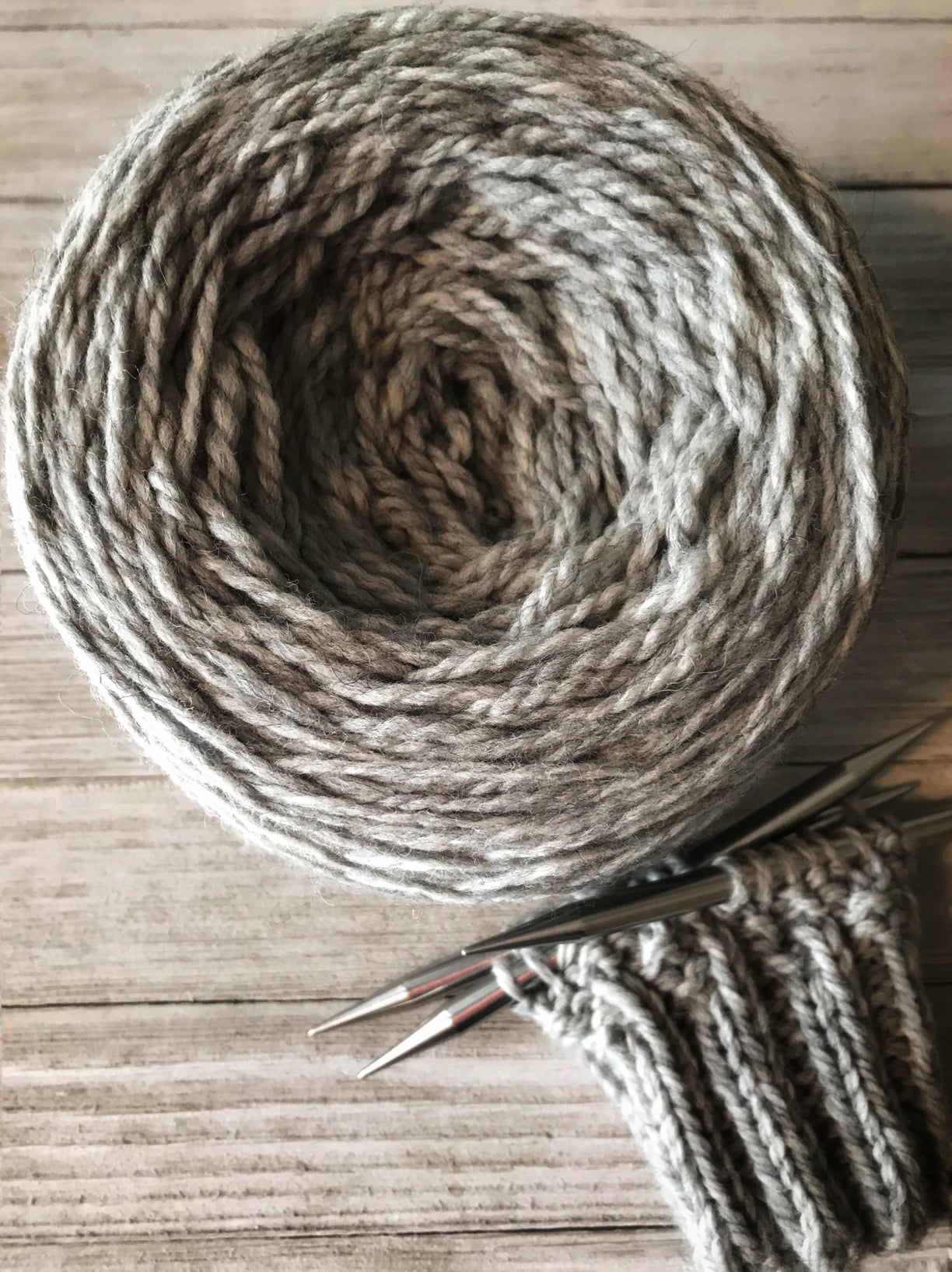 Do you ever feel like you'd like to improve on or increase your knitting knowledge? Do you stay inside your comfort zone and look at a pattern that may seem too challenging and skip passed it to find an easier one? If this describes you, then you've come to the right place!
I have a comfort zone with my knitting and in order to learn some new techniques or even very old ones that will be new to me, I'm going to step outside the box and increase my knowledge by knitting some patterns! I mainly design my own work, so knitting other designers patterns or offering to test knit patterns is the best way for me to learn. I need to "DO" not just watch. I am a "hands-on" learner.
I love love love Circular Yoke designs and Stranded Colorwork. I love knitting in general but if I were forced to answer where my happy place was within my knitting......it would be Circular Yoke designs with Stranded Colorwork all the way!!! It's engaging with a dash of relaxation and pinch of creativity! The perfect recipe for a beautiful design. I think every designer has their own technique and inspiration as to where they start with their design and where they get the inspiration for the design itself. I'm inspired mostly by the yarn and the colors. Thanks to Biscotte Yarns because I NEED next to skin yarn of impeccable quality and THE COLORS!!!! Oh the colors! This company must have been inside my head when creating these beautiful color palettes. When I get a color combination I love, I cast on with the majority of the time not knowing what I'm going to do! It's SO MUCH FUN!!!! I'm so obsessed! If you could see how much time one spends on a website in particular I'm pretty sure I would be labelled a yarn stalker LOL My dream is to one day enter that store! I WILL visit that store....there may be tears of joy and a few empty suitcases to fill to the rim with yarn! For the time being the customer service is beyond anyone's expectations with the help they provide in helping to choose your colors when you cannot visit the store in person.
So, I'm going to knit up a few patterns in between my designing to broaden my skills. I can design a Raglan sweater but for some reason it takes A LOT of extra brain power. Also adding different stitch patterns; I struggle only because I wonder how would one increase or decrease within the stitch pattern to keep it looking the way it should in the correct sequence. The struggle is real.
My first pattern that I'll be knitting is Andrea Mowry's Oxbow Cardigan. It is a Raglan sleeve cardigan, with the sleeves knit first and joined after, with a stitch pattern for a beautiful looking texture. This one will take care of a few techniques all in one! Biscotte Yarns now carry some other brands of yarn, so for the sake of stepping outside the box, I'll be using Cascade Eco. This is a nice bulky weight 100% wool, easily substituted for the yarn Andrea Mowry used on her design. I am impressed with the yardage on this yarn; it has a whopping 482 yards per skein!! When I wound this one up my daughter laughed and laughed because she said it was the biggest ball of wool she's ever seen!
I know it's early for New Year's Resolutions, however this is mine! To increase my knitting skills and challenge myself to knit patterns that I would struggle to design myself. As an aspiring knitwear designer I would really love to broaden my skills and design a wide variety of garments and accessories.
I've been knitting since the age of 8 or 9, taught by my legally blind amazing grandmother who could knit anything. She taught me how to knit the Garter Stitch and I would knit scarves and blankets for my dolls. I knit more when I had my kids; I would knit them little sweaters and probably made lots of mistakes since there wasn't good old YouTube!! It wasn't until a few years ago that I became completely serious about my knitting. Now being....oh goodness...40 (gulp), I've taught myself everything else by knitting as many patterns as possible with the help of YouTube. I only knit my first pair of socks around 3 years ago!! They terrified me! And let me tell you, if you haven't knit a pair of socks yet you really need to knit a pair. They are so fun and easier than you would think and you get spoiled by hand knit socks to the point that you won't wear anything else!
Biscotte has a wonderful beginner sock pattern that is literally spelled out for you in great detail and completely beginner friendly. A beginner sock knit with the magical Self-Striping yarn you won't even need a fancy design because the yarn does it for you!! The Self-Striping yarn is so amazing it's what got me hooked on Biscotte's wonderful yarn selection in the first place.
If you've knit socks but intimidated by adding a pattern, try the Three Cable Socks pattern. It is also spelled out and very beginner friendly!
I can knit a shawl following a pattern but to design one?? I simply can't wrap my head around it! Louise Robert from Biscotte Yarns has some absolutely STUNNING shawl designs! There is one in particular that is not yet released called Rumpelstiltskin. This design is THE design that made me want to design an accessory. I literally picked up some yarn and needles and wasted a whole week with failed attempts LOL the construction of some of her shawls and mixture of stitch patterns and designs just completely amazes me!!! When you see this pattern released, I suggest you give it a go if you are intimidated by Brioche. I believe this is the one to knit that will be a great start to learn how to knit Brioche, plus she has multiple videos to help you along. I for one WILL be knitting up this pattern as one of my New Year's Knitting Resolution Learning Knits. The Triptyque Shawl is another beautiful design and the kits (pattern included with the kit) are just gorgeous.
Intimidated by Colorwork in sweater patterns? Knit one of my designs, which is also a FREE DOWNLOAD, as the Colorwork is minimal and a great starting point for Colorwork. And the yarn used, Hagrid, one of my favorites. This yarn will NOT disappoint!!
I invite you to join me on my quest of knitting patterns that are outside your comfort zone. Check out the amazing selection of patterns ( quite a few FREE PATTERNS... BONUS!!! ) add some of their AMAZING yarn HERE, and get started!! PLEASE share your knitting adventure with me!! I LOVE hearing from you and if you have questions or need help, I will do my very best to help you along!
Let's get started and have some knitting fun!!