Amazing Fall Sweaters Using Speckled Yarn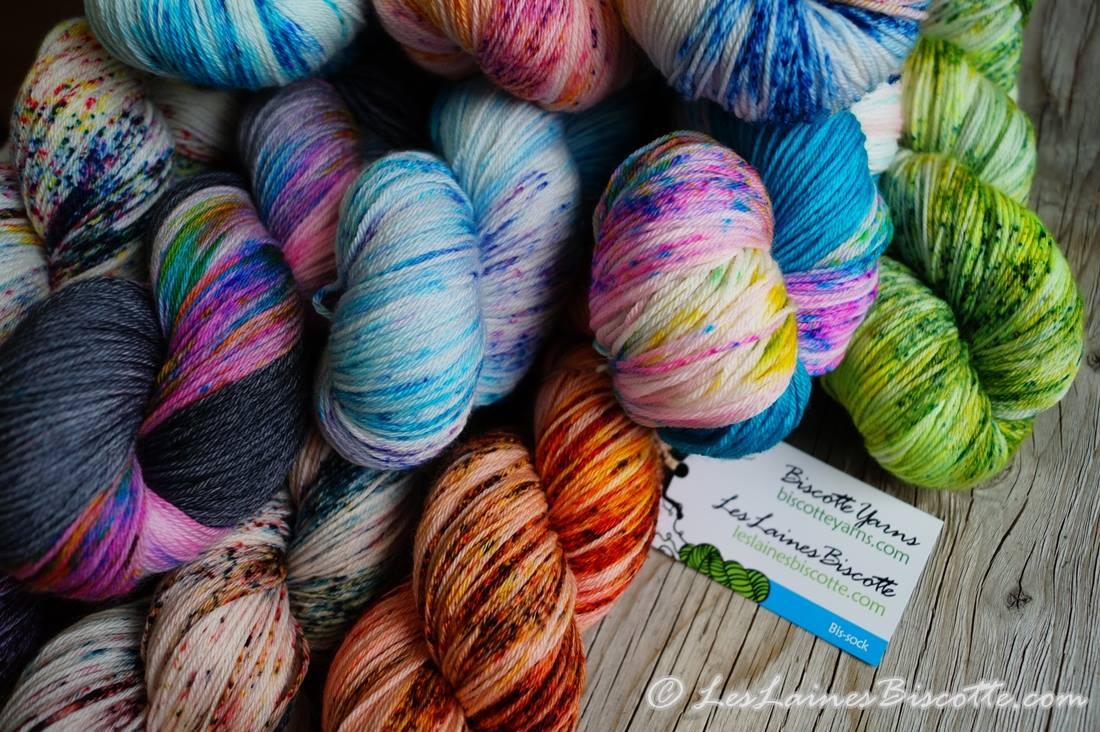 Speckled yarns are hugely popular right now. They have a solid color and contrasting or complimentary flecks of color throughout. Some knitters think speckled yarns are simply a fad that they'll regret almost as much as people regret buying MC Hammer pants. Most yarn lovers, however, are completely taken by the beautiful creations they can work up using speckled yarn. It truly is a unique look that can't be created any other way. With the cool weather fast approaching, it's the perfect time to work up a sweater, shrug, or shawl with some gorgeous speckled yarn. (Even the leaves get speckled this time of year!)
Speckled Shawl
Not only is there some great color opportunities using speckled yarn to make this shawl, there's fabulous texture and shaping with the different stitch work used. Combined, you wind up with a truly unique pieces that shows off your skill and personality. Being a fan of all things purple, I think it would be amazing in the hand-dyed grape speckled yarn, but this blue would look really cool too.  We also have the new Byzantine shawl knitting kit to use our DK Pure speckled yarn mixed with self-striping and semi-solid colorway!
Hoodie Cardigan
Cardigans and hoodies are great this time of year. A hoodie cardigan made with speckled yarn? Perfection! Mix and match different yarns to create a look all your own. The cool blue Caribbean combines well with the darker blues of Firmament. Or pick your favorite colors to show off your personality and style.
Speckled Shrug
I love shrugs because they're warm and cozy, but not too hot. They're great for this time of year when the days start and end cool, but are still warm in between. Using an amazing speckled yarn turns this simple shrug from boring to amazing! How great would it look done up in Vitrail? The bright colors will add some cheer to any rainy, cloudy days, too!
Plus, look for this new knitting kit to be launched shortly: the Cupcake Shrug is knitted with self-striping, semi-solid and #SpeckledYarn as well ♥
Multi-Function Wrap
This wrap is not only elegant, it transforms from a wrap to a scarf and back again with ease. Combine a speckled yarn with a dark background color and one with a light background color to create a wonderful, warm piece that works with almost anything in your closet.
We love these ideas for using speckled yarn so much, we're saying bring on the cold! We've got our warm, fashionable clothing covered.