Adele's Mohair Magic Gift Pack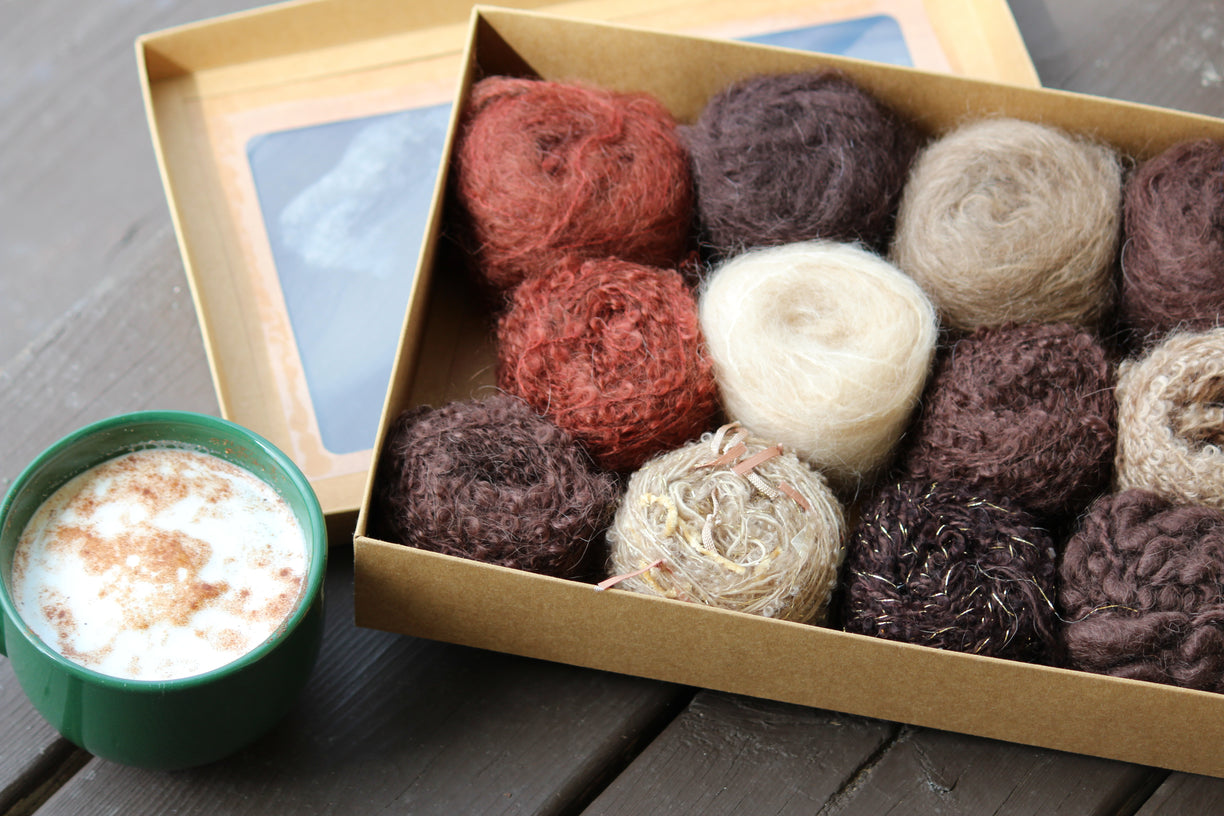 I was so excited to receive my Mohair Magic Gift Pack from Biscotte Yarns! Just one look at this beautiful and unique set of yarns and I knew I was in for a treat!
Adele's Mohair is a story that would inspire, make you feel warm and fuzzy (pardon the pun!) and be absolutely thrilled to knit with. Not only is this yarn hand dyed but it is all hand made by rural women in South Africa. This is absolutely amazing to me!! If you look at these beautiful balls of yarn you will see beads, ribbons, glitter and so much more!
🧶
Adele's Mohair is hand made with the intention of being unique and unlike anything that can be made by machine. So not only are you proud of what you are knitting with your own hands, but also proud to be knitting with yarn that was beaded and tied with ribbons.....by hand!! It was a very special experience for me especially after hearing about the beautiful story of Adele's Mohair.
This gift pack comes with 4 easy to follow patterns and 12 super exciting balls of yarn which includes 9 balls of brushed and Boucle yarn plus 3 very exciting balls of novelty yarn!! Some of the balls are assigned a letter and then you get to choose a letter for the remaining yarn making each project unique to you.
 For my gift pack the pattern I chose to knit was the shawl. I literally knit this shawl in 2 days because I was so excited by each ball of yarn and how fun they were to knit with that I couldn't wait to choose the next ball! It knit up so fast I was almost disappointed to be finished except it was very hard to be disappointed after seeing how it all turned out! 
This shawl is so full of texture and the colors in this pack, which is called
Cappuccino
, is so rich and perfect for fall. This is THE gift for all of your knitter friends of all skill levels including those who are just learning. I'm thinking that for friends and family that don't know how to knit, it would make a great gift to knit yourself and then give the finished piece. It's a win win! You get to have all the fun knitting with the exciting box of yarn and then see the look on your family and/or friend's faces when they receive this unique piece of art! 
I really can't recommend
Adele's Mohair Magic Gift Pack
enough. It's beautiful, unique and made with lots and lots of love. Check out all the color options available on
Biscotte Yarns
website and stock up because the gift giving season is just around the corner! 
Happy knitting!!